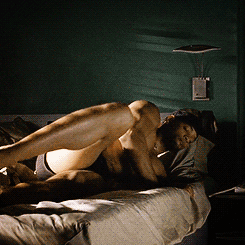 Will Smith moving right in front of me in this GIF leaves me wanting more.  Is he getting up to take off his undies? The scene is from I Am Legend which was one of his hottest films. He's definitely a legend in my own mind!
Will is an actor, producer and rapper.  He got his start as William 'Will' Smith in The Fresh Prince of Bel-Air.    Some of the other films he performed the best in (they're all great) were Men in Black as Jay, Captain Steven Hiller in Independence Day and I, Robot as Del Spooner.
Check Will out in the new film Suicide Squad as Floyd Lawton/Deadshot.  Other hot male celebs are Jai Courtney and Jared Leto.