Name: Manu Bennett
Born as: Jonathan Manu Bennett
Birth date/place: October 10, 1969 in New Zealand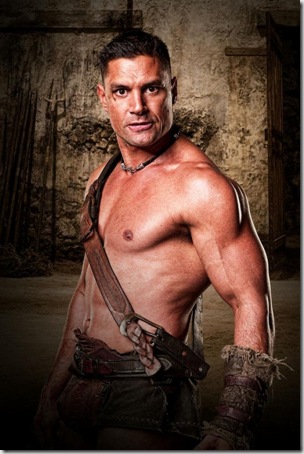 Naked Manu Bennett began acting in the Australian series Paradise Beach. Following were guest appearances on Australian TV series episodes of Water Rats, All Saints, Beastmaster, and a co-starring role in the mini- series The Violent Earth. Bennett has a leading role in the 2010 US series Spartacus: Blood and Sand, and the 2011 follow-up Spartacus: Gods of the Arena.