Name: Robert Conrad
Born As: Conrad Robert Falk
Birth date/place: March 1, 1935 in Chicago IL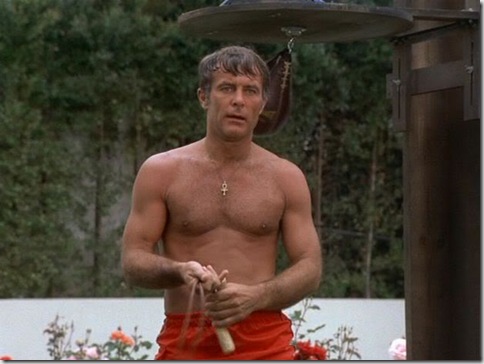 During his extinguished acting career Shirtless Robert Conrad appeared in many films and television series. His first major break came when he starred as "Tom Lopaka" in the TV series Hawaiian Eye. He is also famous for playing "James T. West" on The Wild Wild West, "Maj. Greg 'Pappy' Boyington" on Black Sheep Squadron, and "Thomas Remington Sloane III" on A Man Called Sloane.