Bones often gets David Boreanaz shirtless and we have seen him many times bared all the way down to his fantastic ass. However, in a recent episode two new hotties got to show off their fantastic bodies. Tim Peper and Greg Rikaart have done themselves proud with their bodies.
Male Actor Greg Rikaart from The Young and the Restless, as Kevin Fisher, has been slowly moving in to night time shows as his career has progressed.  Hopefully  he will make an impact on Bones and become a  permanent character on the show.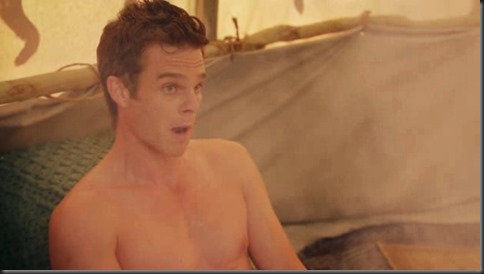 Tim Peper is making a face that I would love to see in the bedroom. I would love to see him in the bedroom. Peper recently showed off his chest in a recent episode of Bones. I love white, creamy, bare chests.
Check out all of your favorite male actors nude here!