Name: Sean Patrick Flanery
Birth date/place: October 11, 1965 in Lake Charles, LA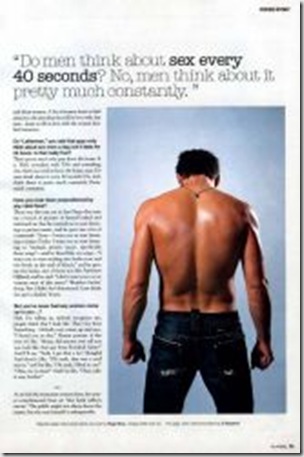 Naked Sean Patrick Flannery played the role of Vice President Greg Stillson in Stephen King's Dead Zone from 2002 until the show ended in 2007.  He played Indiana Jones in The Indiana Jones Chronicles in several videos and Connor MacManus in both The Boondock Saint.  His next movie will be Mission Park with an unknown release date.