Name: Gregory Smith
Born As: Gregory Edward Smith
Birth date/place: July 6, 1983 in Toronto, Ontario, Canada
Personal Quote: "Be yourself and be unique. Don't conform to the people around you."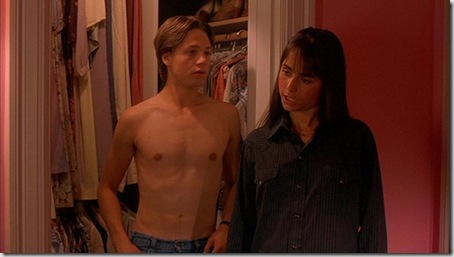 Shirtless Gregory Smith began as a child actor in the mid 80s. He starred as "Alan Abernathy" in the 1998 film Small Soldiers and as "Thomas Martin" in The Patriot starring Mel Gibson. Smith may be best known as "Ephram Brown" on the television series Everwood. He was part of the cast from 2002-2006. He will co-star as "Dov Epstein" in a new crime drama called Rookie Blue premiering June 24, 2010. Smith is a Twink if ever I saw one!