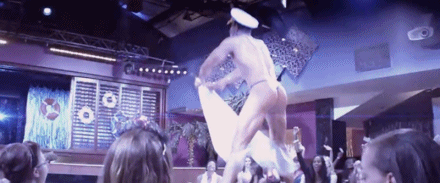 Adam Rodriguez Naked in Magic Mike GIF
Adam Rodriguez rips his clothes off and shows his faultless behind.  His muscular body keeps me craving for more!
If you were a CSI: Miami fan, you know Adam as Eric Delko. He was on the long running show from beginning to end. He has never been a leading man but if he keeps going the way he is, his turn will definitely come. Adam is now playing Preston Cruz in the brand new television series Reckless starring Michael Gladis and Kim Wayans. Hopefully it will be a successful show and Adam will get some face time.
Check out your favorite nude tv stars here!
Adam Rodriguez Naked in Magic Mike GIF