Name: Dallas Roberts
Born as: Dallas Mark Roberts
Birth date/place: May 10, 1970 in Houston, TX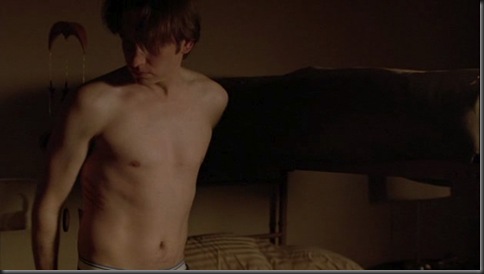 Shirtless Dallas Roberts' first role in a major film was in A Home at the End of the World, an adaptation of the novel by Michael Cunningham. Other film credits include Walk the Line, Joshua, and 3:10 to Yuma. From 2006-2009, Roberts played Angus Partridge on The L. Word, and, in 2010 he portrayed Miles Fiedler in the crime series Rubicon. He currently plays Owen Cavanaugh on The Good Wife and just completed filming The Grey which is scheduled to be released January 27, 2012.

See Dallas Roberts Naked Here!