Twink Nathan Parsons in this GIF  has a smooth upper body but seems to have an impressive bulge . I wish he had mankini's on but these will do.  He has the kind of body that I would love to snuggle with.  The tuft of hair on his chinnny chin chin is a tease for sure!
Parsons is a super hot hunk from the day time soap General Hospital. For all of you popcorn munching daytime viewers you must have been devastated when his character fell of the charts in 2012.   He just made a guest appearance on the TV show The Originals. Maybe this will give him a jump start in to prime-time TV.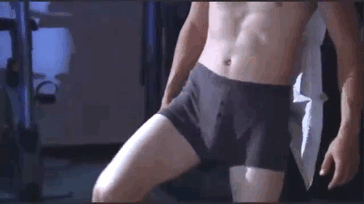 More male actors bulges are hard and ready for you right here!