Name:  Marlon Wayans
Born As:  Marlon L. Wayans
Birth date/place:  July 23, 1972 in New York City
Claim to Fame:  As "Marlon Williams" in The Wayans Brothers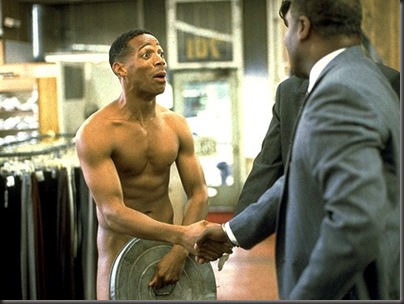 Marlon Wayans is the youngest of the Wayans siblings and is an actor, screenwriter director and comedian.  He began his acting career in 1988 with a small part in I'm Gonna Git You Sucka, a film written by, directed by and starring his older brother Keenen Ivory Wayans.  He went on to play in two more popular sitcoms, involving brothers Marlon, Shawn, and Keenan Ivory Wayons.  They were:  In Living Color and The Wayans Bros.
Wayans most recent role was "Ripcord" in G. I. Joe: The Rise of the Cobra.