Name:  Kevin Costner
Born as:  Kevin Michael Costner
Birth date/place:  January 18, 1955 in Lynwood, CA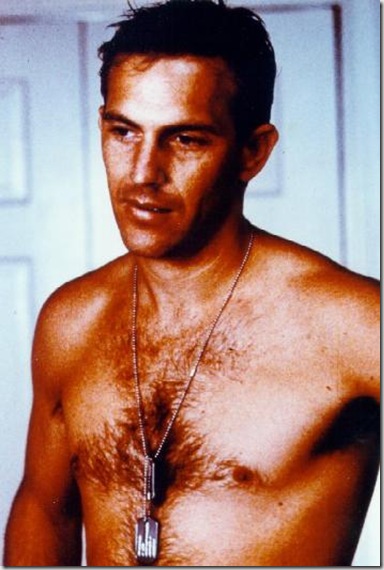 Personal Quote:  "Real heroes are men who fail and fail, but win out in the end because they've stayed true to their ideals and beliefs and commitments".
Costner has directed, produced and/or starred in more than 40 films.  Among his more memorable roles were as "Crash Davis" in Bull Durham, "Ray Kinsella" in Field of Dreams, "Lieutenant Dunbar" in Dances With Wolves, "Jim Garrison" in JFK, "Frank Farmer" in The Bodyguard, "Denny Davies" in The Upside of Anger, and "Beau Burroughs" in Rumor Has It.
Costner has been twice chosen as one of the 50 Most Beautiful People in the world, has had two of his films, Dances with Wolves and Field of Dreams on the American Film Institute's 100 Most Inspiring Movies of All Time and is among 6 people who are best known as actors to win an Academy Award as Best Director.  The other five are Richard Attenborough, Warren Beatty, Mel Gibson, Robert Redford and Clint Eastwood.