Name: John Abraham
Born As: Farhan Abraham
Birth date/place: December 17, 1972 in Mumbai, India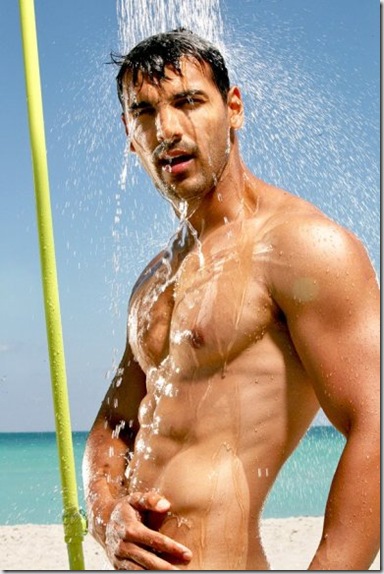 Personal Quote: "I don't have a problem being labeled a sex symbol though I personally don't feel very sexy about myself. There's no harm in my creating a niche for myself in a certain bracket."
Shirtless John Abraham is a Bollywood actor who made his film debut in Jism. His first commercially successful film was Dhoom and, two years later, as "Rohit Chopra" in Zinda. He has been nominated four times for Filmfare awards. These awards are given to honor artistic and technical excellence of professionals of India's Hindi language film industry.