Name: Ezra 'Buddha' Masters
Birth date/place: March 10. 1980 in Poughkeepsie, NY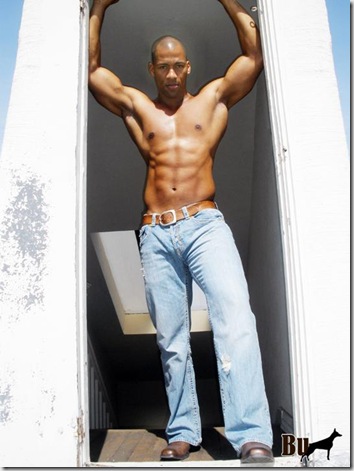 Shirtless Ezra 'Buddha' Masters is an exceptionally talented man. He is a model, actor, life coach, personal trainer, self defense instructor, motivational speaker, author and entrepreneur. He was born in the projects of Poughkeepsie and raised on the streets of Miami. Overcoming great odds he seems destined to become a major success. Masters has been featured in several commercials both in the US and abroad. Among his many success is his appearance on VH1's reality show I Love New York 2. His first appearance on the show made it the #1 show in VH1 history and made him the central figure. Fans praised him for his stand as a man of reason, integrity and realness. Master's most current appearance was on a 2010 episode of 90210.