Name: Eddie Cibrian
Born As: Edward Bryant Cibrian
Birthdate/place: June 18, 1973 in Burbank, CA
Claim to Fame:  "Cole Deschanel in Sunset Beach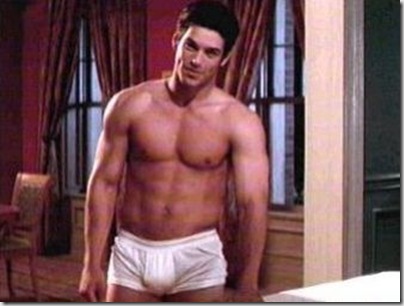 Shirtless Eddie Cibrian appeared as "Cole Daschanel" in 369 episodes of short lived soap Sunset Beach.  Other TV credits include Third Watch as "Jimmy Doherty" and Invasion as "Russell Varon" as well as "Coach Tony Diaz" on Ugly Betty, and "Agent Daniel Lucas" on Vanished.  In 2006 People magazine named Cibrian one of the 100 most Beautiful People. He will be starring in the upcoming 2009 TV series Washington Field.