Name:  Dwayne "The Rock" Johnson
Born As:  Dwayne Douglas Johnson
Birthdate/place:  May 3, 1972 in Hayward, CA
Claim to Fame:  World Wrestling Federation Champion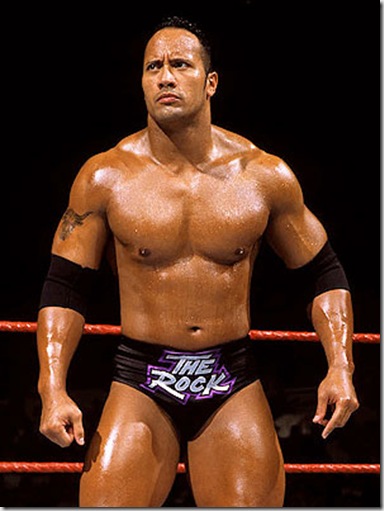 Dwayne Johnson is a third generation professional wrestler.  He joined the WWF in 1996 and became one of its most popular wrestlers.  During his wrestling career, Johnson has been a nine-time World Heavyweight Champion, a seven-time WWE Champion and a two-time WCW Champion. In addition to being a world champion wrestler, Johnson is also an actor.  After his small role as 'The Scorpion King" in The Mummy Returns, he had his first leading role as "Maythayus" in the 2002 film The Scorpion King.  Johnson was paid $5.5 million which was the highest salary paid to an actor in his first starring role.  He played "Agent 23" in the 2008 film Get Smart.