Name:  David James Elliott
Born As:  David William Smith
Birth date/place:  September 21, 1960 in Milton, Ontario, Canada
Best Known As:  "Capt. Harmon 'Harm' Rabb, Jr. on JAG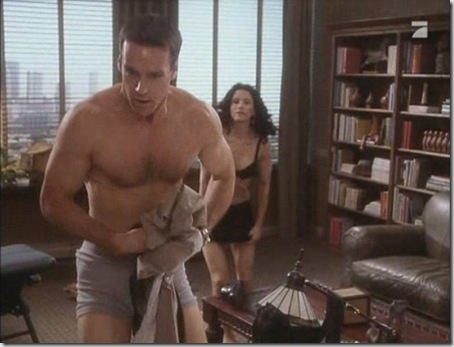 Prior to his role on JAG, David James Elliott made recurring appearances on television shows such as Street Legal, Dark Justice, Knots Landing, The Untouchables and Melrose Place.  After JAG ended Elliott appeared on Close to Home, The Guard and The Storm.  His most current  film is The Rainbow Tribe and watch for him to be in the new TV series Scoundrels. Let's hope that Elliot appears shirtless in this new show!