Name: Colton Haynes
Birth Date: July 13, 1988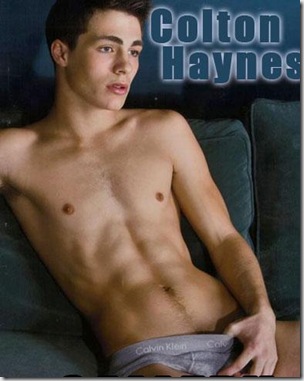 Trivia: He has a wall in his house that is called "The Great Wall of Positivity" where he writes all of his positive thoughts
Shirtless Colton Haynes is a model and actor. He appeared in a TV film called Always and Forever and has made guest appearances in other television series such as The Hills, CSI:Miami, Privileged, and Pushing Daisies. He plays Brett Crezki in the show The Gates and has just started playing  Jackson Whittemore in a new series Teen Wolf.