Name: Christopher Gorham
Born As: Christopher David Gorham
Birth date/ place: August 14, 1974 in Fresno, CA
Trivia: His first acting job was as an intern on Baywatch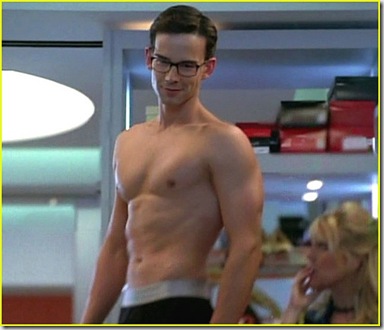 Shirtless Christopher Gorham is primarily a television actor with roles in Popular, Felicity, CSI: Crime Scene Investigation, Medical Investigation, and Harper's Island. He has appeared as "Neil Taggart" in Odyssey 5, and "Jake Foley" in Jake 2.0, both sci-fi series. He will play in a new drama series called Covert Affairs set to air July 13, 2010.