Archive for the "Eric Dane" Category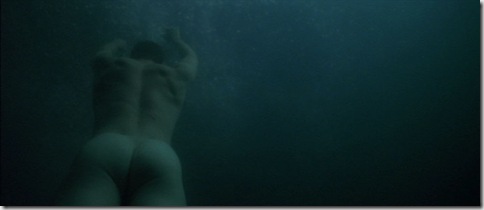 Eric Dane is best known for his sex tape but here is a great shot of his Naked Ass in the film Open Water 2: Adrift. Dane can currently be seen as Dr. Mark Sloan on Grey's Anatomy.
Name: Eric Dane
Born As: Eric William Dane
Birthdate/place: November 9, 1972 in San Francisco, CA
Claim to Fame: As Dr. Mark Sloan in the ABC medical drama Grey's Anatomy
Eric Dane Bio: Dane made his television debut in 1993 on "The Wonder Years" (1988). Early in his career he also had bit parts on the TV series "Married with Children," "Silk Stalkings" and "Roseanne." Dane played Dr. Cooper in "Gideon's Crossing." He was a recurring guest star as Jason Dean in the hit show "Charmed". In 2006, he appeared as handsome Dr. Mark Sloan, the plastic surgeon on the show "Grey's Anatomy" (2005). Dane has appeared in the films: X-Men: The Last Stand (2006), Open Water 2: Adrift (2006) and Marley & Me (2008).