Name:  Brandon Routh
Born As:  Brandon James Routh
Birth date/place:  October 9, 1979 in Des Moines, IA
Claim to Fame:  As "Clark Kent/Superman" in Superman Returns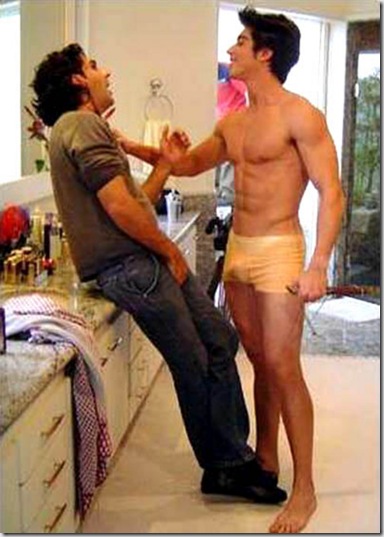 Trivia:  Brandon Routh is a huge Superman fan and, when he was a kid, collected the comics, owned the films and had Superman.
Routh's first professional role was in the 1999 TV series Odd Man Out.  He made guest appearances on several series episodes such as Gilmore Girls, Will & Grace, and Cold Case.  He starred in the 2006 film Superman Returns with Kate Bosworth playing the part of "Lois Lane".  Brandon Routh will play "Agent Jackson" in to 2010 film Unthinkable starring Samuel L. Jackson and Michael Sheen.