Name:  Benjamin Bratt
Born As:  Benjamin G. Bratt
Birth date/place:  December 16, 1963 in San Francisco, CA
Claim to Fame:  As "Detective Reynaldo Rey Curtis" on Law and Order
A truly embarrassing moment for Bratt came when he was came on the Oprah Winfrey show to surprise a fan and the fan had no idea who he was.
Bratt's breakthrough role came in 1995 when he played "Detective Rey Curtis" on the hugely popular television series Law and Order.  He also appeared as the same character in three episodes of Homicide:  Life on the Street.  In 2005 Bratt was "Lt. Col. Jim Tisnewski" on the short-lived television military dram E-Ring.
Bratt was in several film productions including Clear and Present Danger, Traffic, The Great Raid and, with Halle Berry, in 2004s Catwoman.  He also appeared in two films with Sandra Bullock, Demolition Man and Miss Congeniality.
Bratt currently plays "William Banks" in the series The Cleaner which is in its second season.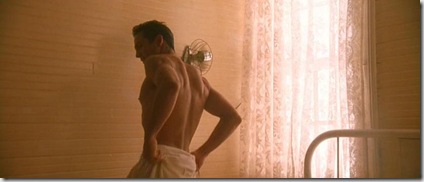 Click here to see Nude pics of Benjamin Bratt!