Name: Andrew Lincoln
Born As: Andrew Clutterbuck
Birth date/place: September 14, 1973 in London, England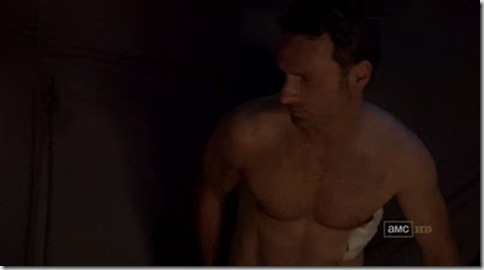 Shirtless Andrew Lincoln appeared in the British drama series This Life, as well as Teachers and Afterlife. Film credits include Love Actually and Heartbreaker. Lincoln is currently playing the lead role in the TV mini- series The Walking Dead.