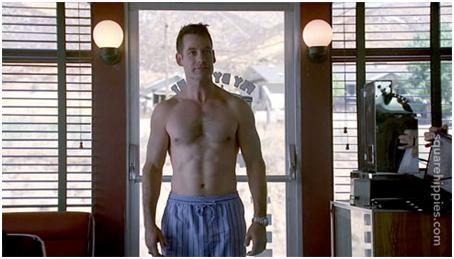 Adrian Pasdar loves riding his Harley, skydiving and playing chess.
When he was 19, Pasdar auditioned for a role in Top Gun.  The director was impressed with him that he wrote the part of "Chipper" just for Pasdar.  From there, Pasdar went on to play "Darstar" on the futuristic movie Solarbabies .  He directed his first feature film, Cement, which starred Chris Penn.  Pasdar said, "I've  used every ounce of energy and every drop of money I had to make Cement".
His many television appearances include "Jim Profit" in the series Profit, "Declan Dunn in Mysterious Ways and, most currently, as "Nathan Petrelli" in Heroes.