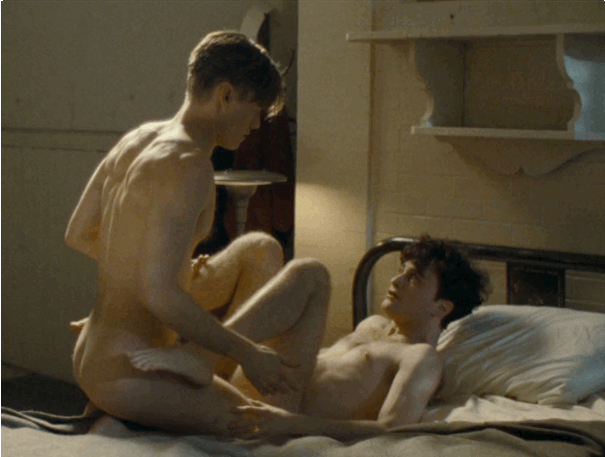 Daniel Radcliffe Sex Scene
Daniel Radcliffe shows off his perfect Twink body in this incredibly sexy male actor sex scene from the film Killing Your Darlings. Since the animated GIFs have become popular I have spent tons of time putting them together for not only your enjoyment but mine too! The lucky naked male actor who is doing this sex scene with Daniel is Dane DeHaan.
This is quite a role reversal from Radcliffe's best known role as Harry Potter in the eight Harry Potter films.  Check him out in his newest film What If along with super hot Rafe Spall.
Sit back and Enjoy Daniel Radcliffe naked!
Daniel Radcliffe Sex Scene