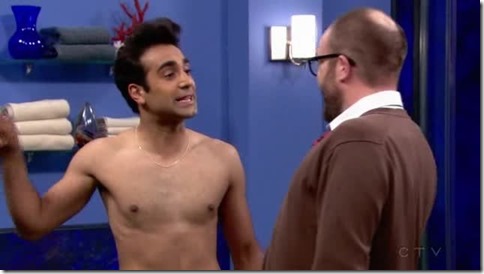 Al Mukadam's Perfect Nipples
Al Mukadam has the perfect nipples for showing off his twink body. He keeps it just right for those of us to wrap our arms around and around and around super sexy guys! His face is lovely to look at also.
Mukadam has made a name for himself on the small screen. He recently played Nelson Abrams in the show Spun Out. He had his first starring role in the short lived series Oh No! It's an Alien Invasion!  Mukadam's next move should definitely be the big screen.
Check out more of your favorite male actor Twinks here
Al Mukadam's Perfect Nipples