Jay Ryan is playing the beast to Kristin Kreuk's beauty and the way he looks at her would make me fall for him too!
Jay Ryan looks like he is going to die from pleasure in this scene from Go Girls.  Ryan plays Doctor Vincent Keller, who struggles to not turn in to a beast at  night.
This GIF of Brian J. White makes me remember why I think he is one of the hottest guys under the sun. He has perfect black smooth skin. White plays Joe Bishop on the show.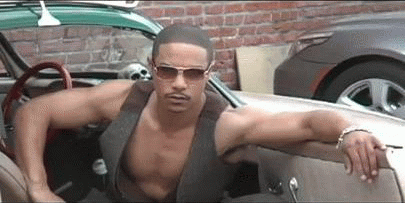 Check out all of your favorite black male actors naked here!