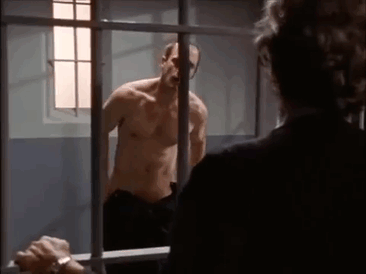 Christopher Meloni's Full Frontal GIF
Christopher Meloni did tons of full frontal naked scenes in the show Oz. He wasn't the only one. You could always expect to see at least one dick or ass in every show. Sometimes there were unbelievable scenes of rape and male anal sex that looked incredibly real. For some, it was too much, for others, wow!
Meloni is also well known for his role as Detective Elliot Stabler in the long running show Law & Order: SVU. He left the show in . It hasn't been the same without him. Well, he is back on the small screen. Catch Meloni in the starring role as Jack Dunlevy on the new show Surviving Jack.