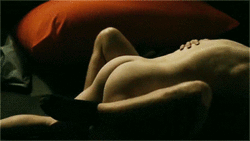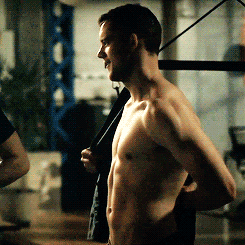 Russell Tovey Male Sex Scene GIF
Russell Tovey knows how to move his ass in this male sex scene. He makes this look natural for him. Maybe he has some unknown experience that he isn't telling us about! Tovey kind of has that boy next door look so that would be an awesome kept secret!
Sizzlin' hot male actor Russell Tovey is best known for his role as George Sands in the TV show Being Human. He is now in the show Looking as Kevin Matheson. It aired in January and was picked up for a new season for 2015. I didn't catch it but I will watch for it to come out on Netflix or Amazon Prime. It might be a show worth watching just to catch some Tovey action.